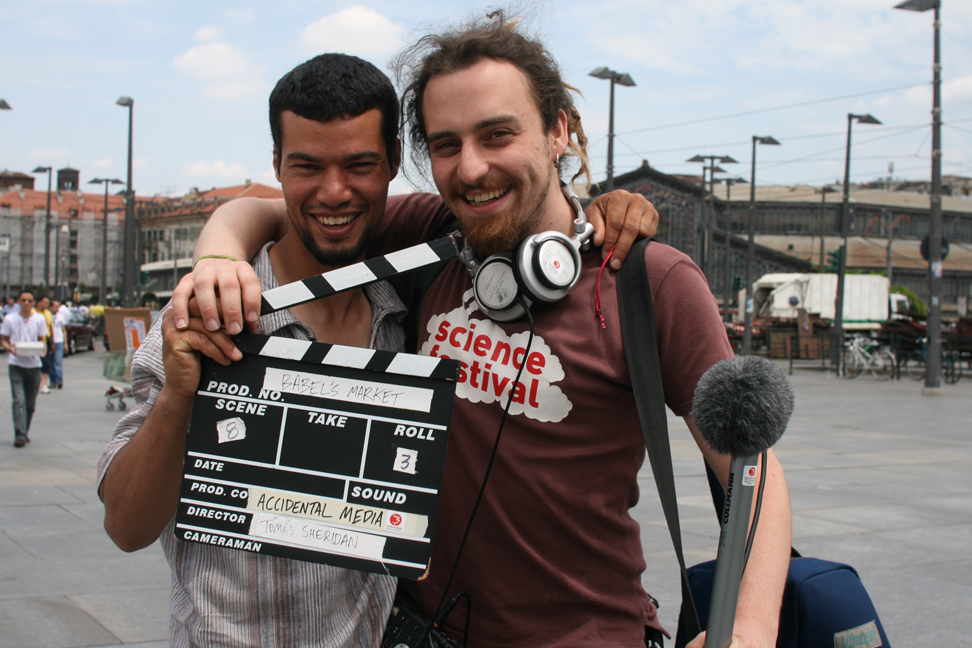 Tomás Sheridan is an award winning, UK-based documentary director and producer who uses film to explore human relationships, social change and the place of individuals in a global society.
CURRICULUM VITAE (PDF)
FILMOGRAPHY (PDF)
Tomás works as a director, producer, cameraman and editor for productions big and small, but his passion lies in finding stories of people, the way they fit into the bigger picture and the use of storytelling to raise awareness on contemporary social issues allowing under-represented groups to voice their ideas.
In 2012 Tomás founded Polifilm Media Ltd, a company that until then had been little more than an alias for a self-employed filmmaker.
Now, with a view of co-producing ambitious projects internationally, consolidating the network of professional collaborators in Scotland and in the UK and extending our work into the realm of training and social enterprise Polifilm Media Ltd is looking forward to busy, challenging and exciting times.

Biography
Tomás was born in Turin, Italy in 1982.
Son of an Irish writer and a British/American actress Tomás has always had a passion for storytelling in all its forms.
Having achieved top marks at Graphics and Advertising School in Italy, Tomás Sheridan went on to study Photography and Film at Edinburgh Napier University where he started exploring storytelling with still images.
In 2008, backed by Scottish Screen, UK Film Council and BBC Scotland the made his first documentary entitled Archive of Dreams which went on to win prizes both in Edinburgh and Turin (Italy) as well as screening in half a dozen festivals across Europe and the US.
His next short documentary, Radiostan was shot and edited in four weeks travelling across Central Asia and Russia and won the silver Mikeldi at Zinebi Festival in Bilbao as well as screening at over 20 international festivals and being sold for broadcast to Canal+ France.
He then graduated onto long-form documentary projects and TV commissions with Babytrapped, completed for Current TV in 2011,it follows the trials and tribulations between a couple who's been going out for a few weeks and finds out a baby is on the way.
Finding Josephine, is a personal project commissioned by Steps International for the Why Poverty? series, in which he set off with his 6-year-old daughter to find the girl the have been sponsoring in Uganda for the past 2 years.
Current projects include Livingston Lives, commissioned by West Lothian Council to celebrate Livingston New Town's 50th anniversary, very much a documentary about people in this artificially formed community fifty year's after the first bricks were laid down and Roman Postcards, a short documentary in pre-production to be shot in Rome in spring 2014 under the Fellowship24 residency scheme, a collaboration between Creative Scotland and The British School at Rome.
In between his many work-related travels (which make his carbon-footprint a bit bigger than he'd like it to be) Tomás Sheridan lives happily with his family in Edinburgh, Scotland.