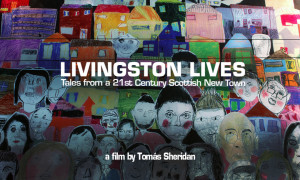 Livingston Lives, Polifilm's latest documentary labour of love is now complete.
Commissioned by West Lothian Council with the support of Heritage Scotland this little film celebrates 50 years of Livingston New Town.
Livingson was built from scratch in the 1960s to house the over-spil from Edinburgh and Glasgow's over-populated working class areas; 50 years and three generations later Livingston has become a town of its own.
the film has not yet had its premiere but as soon as it becomes available online we'll be sure to include a link.